TESS FREAKS OUT HELL YEAH!!!
Second, I got Chuck's latest book
Snuff
.
Third, got City of Ember (the first of the Books of Ember) in prep for the coming
movie
which looks awesome.
Fourth, I steampunked myself all cute yesterday and went out to take pictures at this abandoned laundry factory downtown. We got halfway there and I started looking for my camera only to find that there was no camera. Had I left it home? Did it fall out in mom's car? Or *GASP* did I leave it up north like I did my mobile charger? We went anyway, and I explored the buildings, cursing my lack of camera the whole time, but really enjoying the view. Charles got a photo from his mobile, which turned out as okay as a mobile image can turn out. I called mom and she ransomed my camera which indeed was in the back seat. I offered her Charles, but she didn't take him. The end.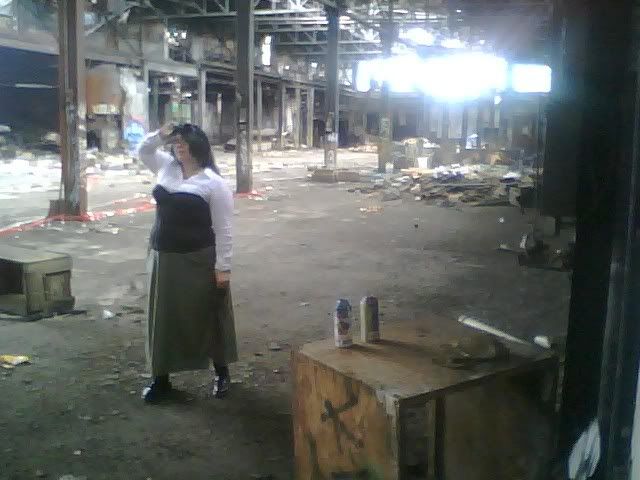 First of all,